they have decided to just go ahead and pave the way for everyone else this retail season….
therefore as of October 12, 2007, they have removed the word Christmas from all of their packaging this holiday season…
below you can click on the image to see a larger image of a search I performed this morning for the word Christmas on their site…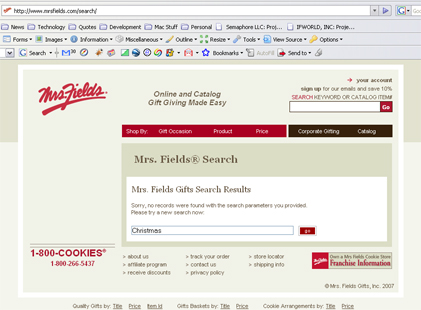 just look at all those search results…
amazing isn't it??
i find it even more ironic that just last month the U.S. Congress recognized specifically the Muslim holy month known as Ramadan
now before anyone gets bent out of shape, I have nothing against Muslims or Ramadan for that matter….
however, I am just curious how much MSM press the "War on Christamas" gets this year compared to a Congressional honoring of a Muslim holiday…
just asking…